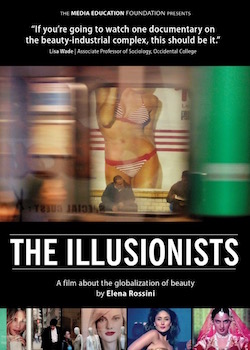 THE ILLUSIONISTS: A documentary about the marketing of unattainable beauty around the world.
Sex sells. What sells even more? Insecurity. Multi-billion dollar industries saturate our lives with images of unattainable beauty, exporting body hatred from New York to Beirut to Tokyo. Their target? Women, and increasingly men and children. The Illusionists turns the mirror on media, exposing the absurd, sometimes humorous, and shocking images that seek to enslave us.
COPE Will sponsor a free screening on Sunday, May 21st at 4pm
Lotus Yoga and Fitness Studio
28 W Granada Blvd.
Ormond Beach, FL. 32174
Our Mission
COPE's Vision Statement: To eliminate eating disorders, promote widespread positive body image, and raise public awareness of how to influence both.
Our focus is to provide up-to-date learning resources via outreach, media attention, and community events; we strive to educate our local community in order to facilitate greater understanding and more effective approaches to treating eating disorders and improving body image.
Scholarships for treatment are available for our local community members (Volusia and Flagler counties).
For information and applications for scholarship opportunities:
Contact: Kathryn Fraser, Ph.D. at
kathryn.fraser@halifax.org